Welcome!
EMG strives to provide the highest level of service to its clients. We have a small tight knit team of specialist that can help with any financial situation.
Todd Toensing CFP®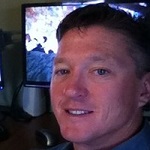 Todd Toensing is President of Essex Asset Management Group, Inc., and a FINRA registered representative with Hazard & Siegel, Inc.
Todd works with clients to design and employ a disciplined tactical asset allocation. This global tactical rotation helps to reduce risk in downturns while taking advantage of markets during up cycles. Todd specializes in working with people who have had a paradigm shift from a large inheritance or retirement payout. He designs a customized plan to keep taxes as low as possible while strategically engineering an income generating matrix fo each client.
A former captain of the Boston College Eagles soccer team and numerous leadership roles in business and coaching contributes significantly to his success as a tactical advisor. Disciplined leadership and the ability to perform under pressure help him to serve EMG clients. Todd has worked as a real estate broker and mortgage broker. His financial experience in Boston, MA also included working for American Express as a Financial Planner and Training Manager.
Todd received his BA degree from Boston College and attained his Certified Financial Planner designation in 1995. He and his wife enjoy traveling and boating whenever the weather permits.
Scott Baldwin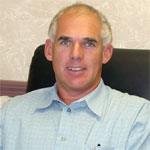 Scott D. Baldwin's is a specialist in group benefits; pensions, medical and ancillary insurance. He brings more than 25 years of diverse experience from his previous role as president of Vermont Brokerage, including property casualty underwriting, financial planning advisor and real estate management. Scott helps clients plan for retirement and specializes in analyzing, implementing and the impact of timing of receiving Social Security benefits in overall retirement plans.
Scott enjoyed his 11 years on the Burlington Planning and Zoning Commission and flying 26 years for the Vermont Air National Guard. A big sports enthusiast, Scott currently loves playing golf, traveling with his wife, and enjoying his children and their families.
Ethan Baldwin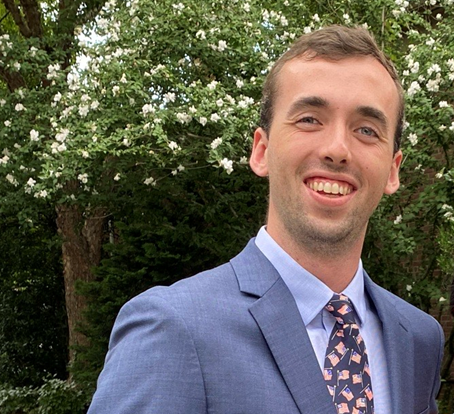 Ethan is a graduate of the UVM Grossman School of Business with a concentration in Finance and a minor in Political Science. He is a state registered investment adviser representative and licesnsed insurance producer. He focuses on strategic asset allocation, which is a long term investment strategy revolving around low fee exchange traded funds.
He also supports clients on a daily basis as an office manager. He conducts market research and portfolio analysis and assists in advising large group pension plans. Ethan is working towards his CFP.
His industry experience includes working as a marketing associate at a local investment bank, VENTURE.co and interning at North Star Leasing Company. Along with working full time with EMG, Ethan is a part-time enlisted Airmen in the Vermont Air National Guard. He is an avid soccer player, reader, podcast listener and journal writer.
Sandy Anderson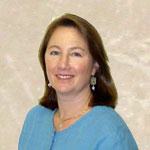 Sandy Anderson wears two caps. She supports our client's day to day needs and provides operational support to the firm. She ensures that all client paperwork is taken care of accurately and promptly. She is also our Medicare Specialist (and owner of Medicare Northeast) and assists with preparing clients who are looking to sign up for Medicare as well as providing supplemental and Rx policies and support information.
Sandy arrived with an extensive understanding of small business concerns and customer service. She has been an insurance agent for 20 years, and before that she and her husband owned several businesses as diverse as a bagel market, bartering service and a nightclub. Sandy and her husband Bert are the parents of three grown children and now spend their time nurturing their 1812 farmhouse and traveling to visit grandchildren.